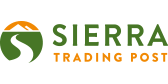 Recreational Vehicle Supplies and Products
The answer for finding campgrounds throughout the USA. Woodall's, Trailer Life, and Coleman campground directories provide the RVer detailed and reliable information about private and public campgrounds in an easy to use format. Includes maps, photographs, and free camping directories. 10 campground directories. More Choices...
---
The Long, Long Trailer is just one of the fun RV camping themed movies available, and we've picked some interesting RV travel and RV care and maintenance films too. RV camping in Alaska, winterizing your RV, and even tips on buying an RV are included. VHS and DVD formats available. More Choices...
---
All types of RV camping, maintenance, and travel guide books. Recreation and road atlas showing public and private lands. More Choices...
---
2 Way Weather Radios lets you keep track of potential life threatening weather events during your RV camping trips. Weather radios cover over 90% of the lower 48 states, and are designed to alert you whenever weather warnings are issued in your area.
Weather Instruments are a great way to keep track of how hot or cold it is outside your RV while traveling and camping. More Choices...
---
You can find RV generators, home generators, and other supplemental power sources including power inverters from a wide range of manufacturers. Power outputs vary widely to match your power needs. Available outputs range from 1000 watts to 25,000 watts. Portable generators are great for RV camping trips!. More Choices...
---
Topographic mapping software is great for planning RV camping trips. We use topo software extensively for our RV travel and route planning. With public land borders included, it's easy locating public lands for remote free RV camping (boondocking). Other features include 3D graphics that people think are outstanding. Automatic route planning, map annotation, shaded relief map features, and much more help you find the best RV camping locations.
---
Miscellaneous Items
Reversible RV Patio Mats are high quality, durable, and attractive. These mats can take rough terrain to help keep dirt out during your back country RV camping trips. Especially nice for use in RV parks, easy to clean, with corner tie downs for windy locations.
Outdoor Wind Catchers
are a fun and colorful way of decorating your RV camping site. These intricate hanging wind catchers move in eye catching patterns that are sure to keep you and your guests entertained.
Custom Search
www.rv-camping.org
USA Public Land
RV Camping Information
USFS (US Forest Service) - Describes USFS policies and rules about RV camping. Information about camping, campgrounds, regulations, and tips on how to find great free RV camping sites.
NPS (National Park Service) - General information about RV camping and campgrounds in US National Parks. Campgrounds are located in the most historic and scenic places in the USA, and the NPS offers some of the best places for RV camping in America.
USACE/COE (US Army Corp of Engineers) - USACE (perhaps better know as COE) manages water recreation areas throughout the USA. Information about finding USACE lakes, RV camping possibilities, and rules and policies for use of these water based recreation areas is included.
BLM (Bureau of Land Management) - Located throughout the western USA, BLM managed lands offer great camping locations. Developed campgrounds, and almost unlimited dispersed camping opportunites await you.